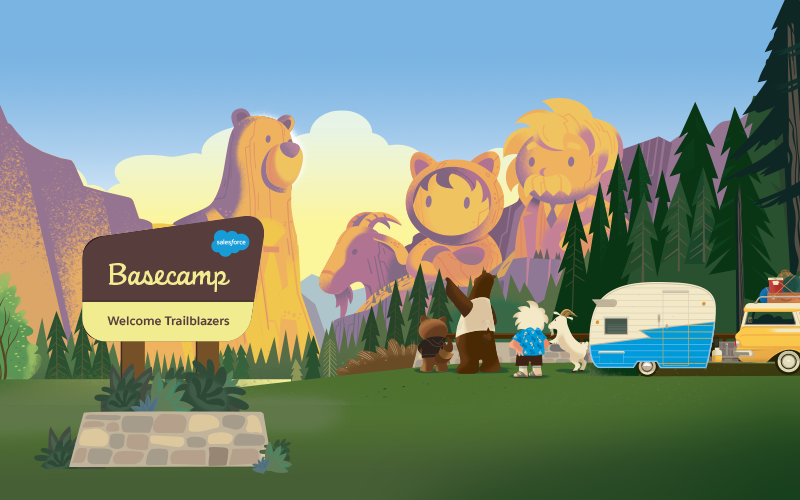 Join us in Chicago on Thursday, October 17, for the Basecamp for Consumer Goods to find out how Trailblazers like you are connecting to your consumers in new ways using Salesforce.
John Strain, General Manager and SVP of Retail and Consumer Goods at Salesforce will speak about the power of digital transformation for consumer goods. You will also hear a panel of local Trailblazers share their stories, along with two sessions on integrating the route to market plan and connecting directly with consumers to bring your digital transformation to life.
Network with hundreds of Trailblazers at the consumer goods event of the year. Register today — it's free.
| | |
| --- | --- |
| 1:30 p.m.–2:00 p.m. | Registration and Demos |
| 2:00 p.m.–2:30 p.m. | Keynote: Relationships Included with Salesforce for Consumer Goods |
| 2:30 p.m.–3:00 p.m. | Consumer Goods Trailblazer Panel Discussion |
| 3:00 p.m.–3:15 p.m. | Break |
| 3:15 p.m.–3:45 p.m. | Breakout: Integrate the Route to Market to Plan, Execute, and Service Customers Effectively |
| 3:45 p.m.–4:00 p.m. | Break |
| 4:00 p.m.–4:30 p.m. | Breakout: Connect the Consumer Experience to Engage Consumers Through the Full Journey |
| 4:30 p.m.–5:30 p.m. | Networking Reception and Demos |
Consumer goods companies are facing challenges and opportunities in the way they conduct business in the Fourth Industrial Revolution. With the introduction of new technologies, retail channels are demanding more collaboration, consumer behaviors are changing, and they both expect deeper relationships. How can brands create closer connections across the entire consumer goods value chain in this changing environment?

Join us as we share how Salesforce provides innovations in the consumer goods space that harnesses fast, personalized, and connected end-to-end experiences to develop and deepen relationships with retail channel partners and end consumers. 
Consumer goods companies need to ensure their products get in the hands of consumers, and that calls for best-in-class execution within your B2B channels. Drive B2B transformation with intelligent planning, execution, and service. Learn how you can integrate the route to market to drive business growth and customer satisfaction.
Consumer goods organizations have complex routes to market. They sell through retail channels, but connecting with consumers is the heart of a brand purpose. In this session, learn how consumer goods companies can grow, personalize, and engage with consumers like never before to connect the entire consumer experience.