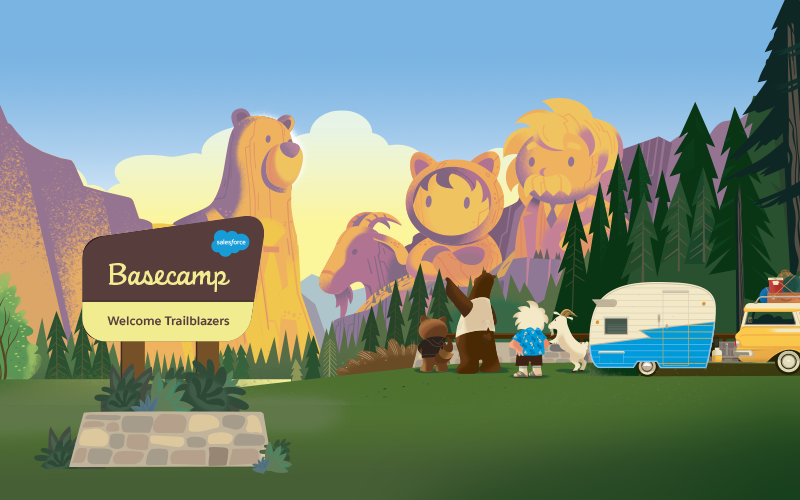 Join us in Washington, D.C., on Wednesday, October 16, to see how a single, innovative platform built for government connects people, processes, and technology to improve citizen service delivery.
Learn from Trailblazers in Government and Aerospace as they share the experiences and successes that their departments have had using the cloud. Connect with your peers to hear in-depth how they've transformed into digital, integrated organizations using Salesforce. This event will allow you to see how innovations are redefining citizen services, helping you to better visualize a roadmap for your agency.
Don't miss this chance to learn, connect, and exchange ideas with your Trailblazers in Government. Learn what the government of the future looks like and how to get there. Register today — it's free.
| | |
| --- | --- |
| 12:00 p.m. - 1:00 p.m. | Registration, Demos, and Lunch |
| 1:00 p.m. - 1:40 p.m. | Government & Aerospace Keynote: Platform for Change: From Idea to Action |
| 1:40 p.m. - 2:30 p.m. | Government Digital Transformation & Application Rationalization |
| 2:30 p.m. - 2:50 p.m. | Break and Demos |
| 2:50 p.m. - 3:30 p.m. | Servicing Citizens like Customers in the Digital Age |
| 3:30 p.m. - 4:10 p.m. | Integrate to Innovate — How Salesforce and MuleSoft Bring Legacy IT into the Cloud Age |
| 4:10 p.m - 4:20 p.m. | Closing Remarks |
| 4:30 p.m. - 7:00 p.m. | Partner Sponsored Networking Reception |
As government and aerospace organizations continue to evolve in how they are delivering digital services, leaders continue to face the ongoing challenge of scaling quickly to ensure that their workforce remains two steps ahead of the tech growth curve. Within the next six months, one-third of the most in-demand skills will be net new and organizations across every industry — government in particular — will have to redefine the future of work. Modern business platforms provide a distinct opportunity for agencies to take the reins of transformation and develop a framework of innovation.
Learn how to drive strategic value across IT, your business partners, and your customers by approaching digital transformation and application rationalization in a new way. Our methods align with the CIO Council's Playbook and are proving to increase time to value and reduce risk.
As consumer experience changes in the digital age, customer service expectations rise. Learn how public sector customers are meeting those rising customer expectations with Salesforce.
Learn how to categorize your systems and projects using Gartner's Pace Layering model, and leverage legacy IT assets with modern Salesforce cloud-based technologies.
Note for government officials/government employees: Refreshments will be served at this event as follows:
Refreshments (water, coffee, and juice), estimated value $5
Light lunch (finger sandwiches, soft drinks, and water), estimated value $20
Afternoon snack break, estimated value $8
By accepting this invitation, you certify that you have disclosed your attendance to your employer, who has provided permission for you to attend, and that you'll abide by your employer's ethics regulations during this event, including those relating to gifts and gratuities. If the ethics rules of your organization require you to opt out or pay for the above, Salesforce will be glad to make those options available to you.
Partner-sponsored networking reception information:
Our partner Carahsoft will be hosting a networking reception immediately after the event. We'd love to have you join us there.
Note for government employees: The value of refreshments offered at the reception is $35 per person.