Lightning is the foundation of everything you do to extend and get more value from CRM. And now myLightning tools help everyone do even more to personalize apps and brand your employee experience. All with built-in trust and security from the world's #1 enterprise cloud platform.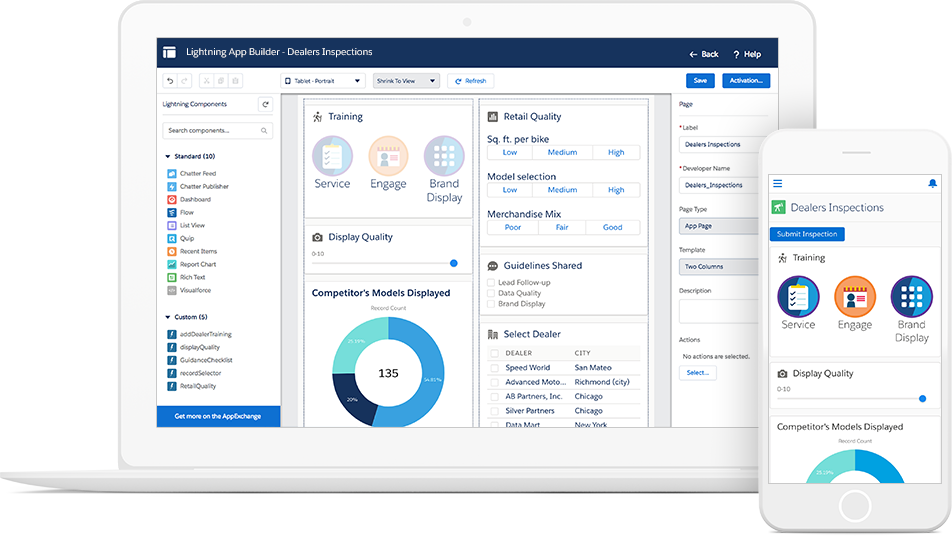 Build apps with a rich library of easily configurable components that let you create pages and responsive apps by simply dragging and dropping. You can even add custom themes and branding to make any experience your own.
Lightning makes it easy to transform complex processes into apps. Drive productivity for every part of your business with Process Builder's point-and-click workflow and process tools.
Extend your apps, data, and business processes to your external stakeholders. Integrate CMS content, connect external data, and personalize the experience with CRM data. Deploy fast with an ecosystem of prebuilt themes and components.
Boost productivity by allowing any employee to quickly turn spreadsheets — such as Microsoft Excel, Google Sheets, and Quip Spreadsheets — into modern, cloud-based applications with just a few clicks.
"With Salesforce, we are in control of our own apps and our own destiny."