Help customers find the answers they need across any channel and empower your agents with the best answer to customer questions with the knowledge management solution that works across the world's #1 CRM.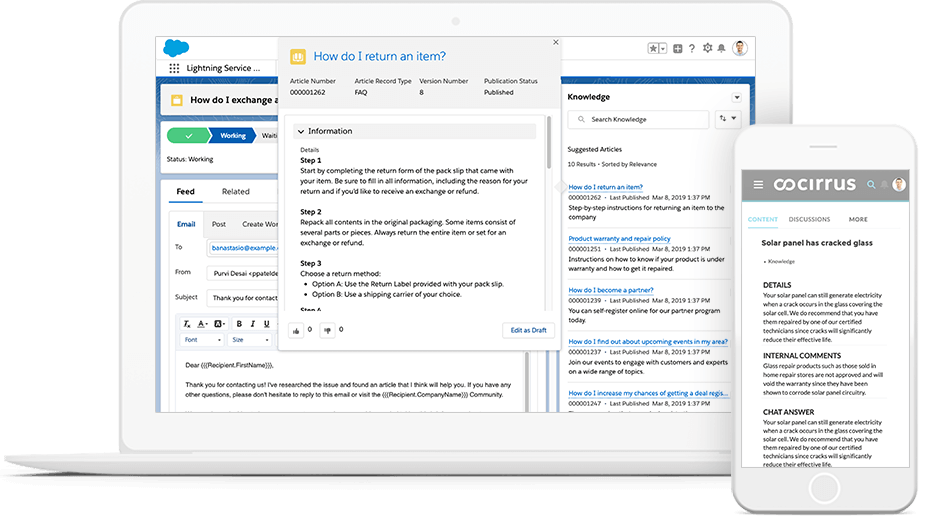 Help your customers get exactly what they need using a centralized knowledge base for all your agent and customer information. Use analytics to identify which knowledge articles are working, and to identify new articles that need to be created.
Quickly deliver the right answers to customers by adding your knowledge base to your agent workspace. Automatically suggest the best articles for every conversation, then make it easy for agents to preview and share them over any channel with one click.
Encourage customer self-service by embedding knowledge articles right into your website, portal, community, and native mobile app. Instantly answer customer questions by using chat bots — powered by artificial intelligence — to recommend articles.
Apply industry best practices and ensure the accuracy of articles with our KCSv6 verified knowledge-management and incident-management solution.