How can Salesforce help your growing business reach more patients?
Lay the foundation for enduring patient relationships by giving them personalized, 1-to-1 experiences across every touchpoint, from acquisition through care coordination and ongoing engagement. 
Enable healthcare teams to collaborate seamlessly from a single point of engagement for all patient data. With our intelligent technology, you'll be able to maximize efficiency while delivering exceptional patient experiences. 
Deepen member relationships with a connected experience from sales and enrollment, to administrative and clinical support. Anticipate member needs with intelligence to deliver proactive care.
Gain a complete view of each member and population with a scalable digital platform that helps payers solve today's most pressing challenges. Drive personalized and cost-effective care to achieve the best member outcomes.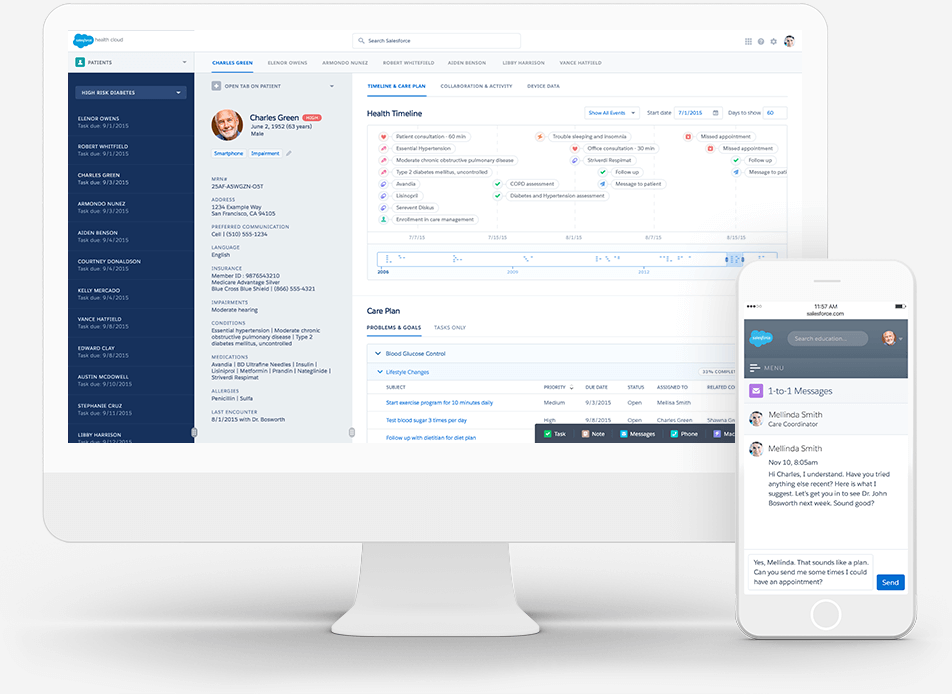 Explore all the ways a 360-degree view of your patients helps you understand their needs and put them at the center of care.
"Impacting one life is a success. With Health Cloud, we're ready to impact thousands of lives."


SIZE: 500+ EMPLOYEES
SALESFORCE USER FOR 2 YEARS

80,000+
CLIENT VISITS PER MONTH

Deliver the services that patients today really want. Learn how in this new animated infographic.