Get to know the person behind the patient with a panoramic view of each customer, connected throughout your healthcare community. Together, we can help you accelerate acquisition, enrollment, service, and innovation — so your team can focus on what matters most: patients and members.
Optimized to handle the industry's unique and fast-paced needs, Salesforce for Life Sciences helps medical device and pharmaceutical companies collaborate across entire ecosystems, get new products into market faster, turn valuable data into actionable insights, and revolutionize patient care.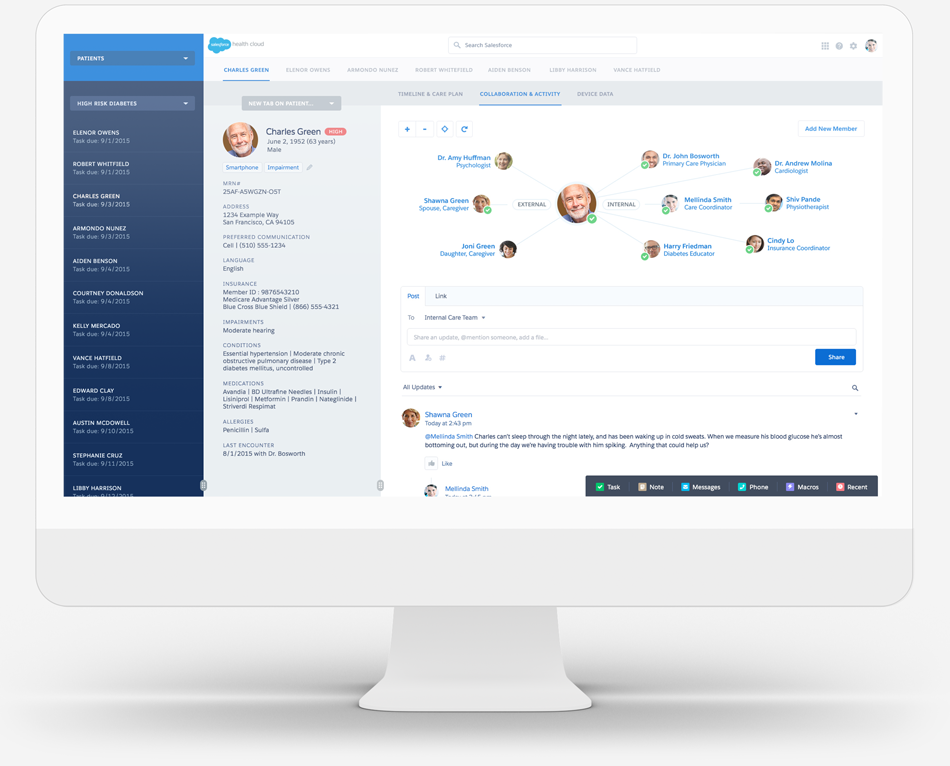 28%
KEEP MEDICAL RECORDS IN A SHOEBOX OR OTHER PHYSICAL LOCATION *
72%
THINK IT'S IMPORTANT FOR PAYERS TO COMMUNICATE THROUGH WEB, CHAT, AND VIDEO *
83%
WOULD SHARE FEEDBACK WITH PHARMACEUTICAL COMPANIES ABOUT THE PATIENT EXPERIENCE *
* See more in our "Connected Patient Report."  
Learn how organizations are driving better health outcomes, improved satisfaction, and operational efficiency.


See how New England Biolabs, Invisalign, Eli Lilly, and St. Joseph Health all built game-changing apps on the Salesforce Platform.